Github New User Statistics 2016

Our candidate database is constantly growing. According to Githubs latest report about new signups, they increased their userbase by an overwhelming 5.2 Million developers in the last year (2016).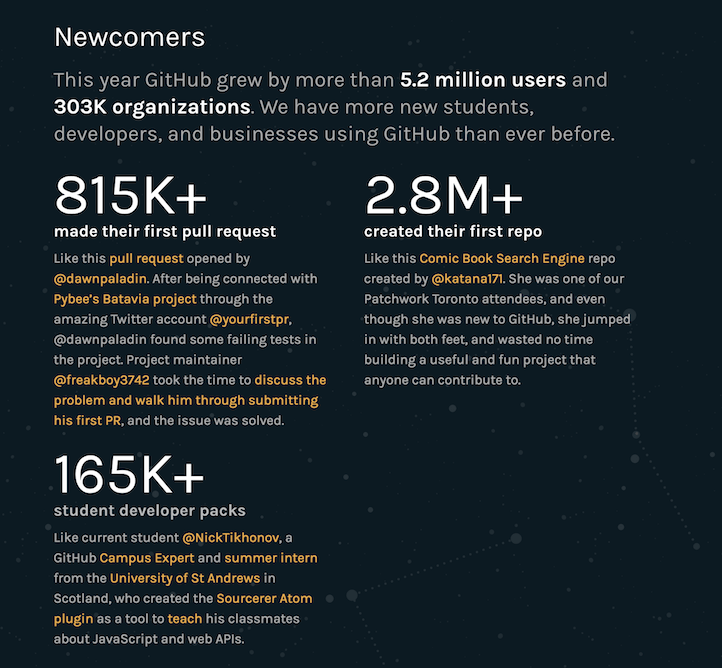 They mostly grew in the following countries. But also in Europe and America.

The top 5 trending programming languages on Github are:
Javascript
Java
Python
Ruby
PHP

See the complete report here.
Aspirantic Talent Search Engine
If you would like to try our talent search engine, that automatically qualifies these github users for you:
Don't hesitate and signup for a free test.